Howdy,
My newest love in life (okay, I'm binging…) is finding the weirdest stuff I can buy for $100 or less on Amazon. So I thought I'd share with you some fun things you can buy with the $100 you'll save when you sign up for Wipe Clean's subscriptions and prepaid services. My bad. I didn't tell you about that yet did I?

So this is how it works: You'll save at least 10% when you sign up for any Wipe Clean subscription or prepaid services! That's an average of $100 savings per year!!!Just think how much stuff you can get for yourself on this money! I'm guessing you despise looking through dirty windows as much as I do so why not get your windows cleaned monthly?

A "crystal-clear view of your outside world" starts at just $59 per month! GET YOUR NO-OBLIGATION QUOTE TO HAVE YOUR WINDOWS CLEANED EVERY MONTHOK, enough of that…Here's the fun stuff I found on Amazon:
Meat Shredder Claws. Have you ever pictured yourself being a bear? What about picturing yourself tearing meat apart with your bare hands? If you answered "yes", I am a little bit worried about being around you, BUT… I have a great product that you need to purchase! Check these meat shredder claws. With those, you can shred any meat in the matter of seconds. Beef, pork, chicken, fish and more – all of these could be turned into shreds! Just maybe don't do that in public or around your in-laws…
Baguette Slippers. What can make everything in life better? Carbohydrates. Show your love of this amazing substance by wearing these baguette slippers around your house. These slippers work even better if you're eating a baguette or toast!
Original Ostrich Pillow. When I saw this I first though it was some sort of cat toy…Nope. It's a pillow. Did you ever feel that you had to have a nap or your day is ruined? Maybe your father-in-law's stories are so boring that you start falling asleep during the family dinner? The Ostrich Pillow is the answer to your troubles!!!This pillow completely covers your head and turns into a comfortable hideaway from the real world. The design of the pillow not only gives you a little privacy but also provides you with a place to put your hand
Giant Gummy Python. How often do you think to yourself…"I just want to show the world my giant python – and then eat it!"?Well today could be your lucky day. You can buy an 8ft, 24 pound, cherry and blue raspberry flavoured, gummy python. Dream fulfilling satisfaction guaranteed.
Spider and Insect Catcher. Spiders and other creepy crawlies will always somehow find a way into our homes. But, if you're like me, you don't want to kill those mosquito eating beauties! With the critter catcher you can gently catch a spider with its soft bristles and can release it at a spider safe distance of 26 inches. Ah the wonders of Amazon! I hope some of my amazing Amazon "finds" made you chuckle and think about the fun things you'll be buying with your new-found $100!!!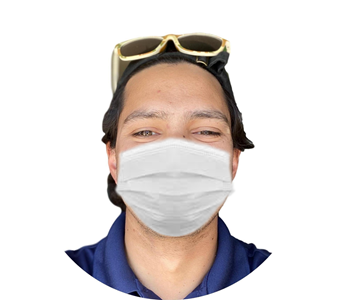 Nicholas Stainsby
4th Generation Squeegee Ninja
Wipe Clean Window Cleaning Ltd.
wecare@wipeclean.ca
(403) 278-3393
www.WipeClean.ca
https://wipeclean.ca/wp-content/uploads/2017/10/Logo-Glow-300x205.png
0
0
Nick Stainsby
https://wipeclean.ca/wp-content/uploads/2017/10/Logo-Glow-300x205.png
Nick Stainsby
2021-03-06 19:27:27
2021-03-08 19:29:40
Online Shopping!