Gutter and Eavestrough Cleaning in Calgary, Alberta by Wipe Clean Window Cleaning LTD
Proudly serving Calgary, Banff, Aidrie, Cochrane, Chestermere, Okotoks and Olds!
Here in Calgary, the winters are rough on homes
Taking care of your home's exterior isn't just about aesthetics—it's also about maintenance.
Cleaning your gutters is essential to your home's interior. If left untreated, the debris can damage your gutter and ruin your home's foundation. Wipe Clean offers an elite gutter cleaning service in Calgary to help you avoid spending thousands of dollars in foundation and interior repairs.
Keeping your gutter and downspouts clean keeps water away from the foundation of your home.
If you have leaves and other debris built up in your gutters, you'll encounter quite a few threats, for example water can seep through the cracks of a homes foundation due to highly saturated soil caused by improper drainage of the eaves troughs. This can lead to your basement flooding causing mould and other serious problems. Another threat unkempt eaves has on your home is the integrity of your roof. Leaves and other debris can hold water against your roof, causing ice damming that can lead to unsightly mould growth. It can also compromise the structural integrity of your roof if left too long. Without regular inspection and cleaning, blockages in modern drainage systems can have severe effects on the system's performance. Trust our professionals every time to get the job done safely, and to your expectations.
Our Gutter Cleaning Process
For over 70 years in Calgary, Wipe Clean's clients have taken advantage of our gutter cleaning services. Our proven three-step process will help you efficiently remove the gutter gunk, preventing ice damming and other structural challenges. Take a look at how our debris removal process works.
Step 1: Remove the Debris
Our crews will climb a ladder to assess what type of debris is in your gutter. The removal process will be done by hand or our state-of-the-art exterior vacuum that will remove dirt, leaves, twigs, and other unwanted items.
Step 2: Flush the Spouts
Flushing the downspouts is an opportunity for us to make sure your gutter is functioning. This process forces a consistent water flow through the spout, removing gunk you can't see with the naked eye. We'll accomplish this by using a high-pressure water system that gets the job done with efficiency.
Step 3: Toss Out the Debris
Once we're finished, we'll clean up the mess. After we've collected the debris, depending on your preference we'll either haul them away or leave them for you to compost. Regardless of what you decide, we'll leave things neat and tidy before we leave.
In addition to pressure washing, we also offer these additional add on services and more!
Why Choose Wipe Clean?
Wipe Clean is a family owned and operated business, so we strive to offer top-notch customer service to our community. We treat our clients like family, which is why we offer the following services:
Fair Pricing
When it comes to our gutter cleaning services, we don't nickel and dime our clients. In fact, we offer affordable pricing with several payment options. Before we start on your project, we'll assess the situation and give you the upfront cost of the entire project. All of our prices are project-based and unique to your specific needs.
Professionalism
Wipe Clean understands that your home is sacrosanct. We train each member of our team to respect your property and your space. Our company expects each member of our crew to show up on time, be courteous, and be respectful to you and your property. We are fully licensed and insured with a $2 million liability insurance through WCB. This protects both you and our contractors.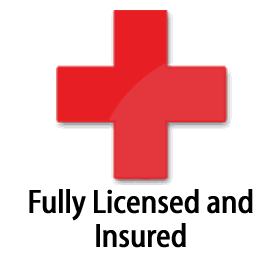 Fully Insured and Professional
Wipe Clean is a family owned and operated business, so we understand how sacred your home is to you.
We believe in prompt, accurate service and hold our crew to the highest expectations. In addition, we're fully licensed and insured through WCB, with a $2 million dollar liability policy.