Our Holiday Lighting Process
We understand how special and important the holidays are for you and your family. With the help of our Christmas lighting installers, everyone in Calgary can count on Wipe Clean's top-notch customer service.
Before you hire us to join you in the holiday fun, take a look at how our service works.
We Can Handle the Lights
Unless you're attached to your old lights, we'll be more than happy to order and deliver a new set of lights for you.
We don't install glass bulbs and only use top-of-the-line LED lights, which will help keep the costs of your electric bill down during the Christmas season.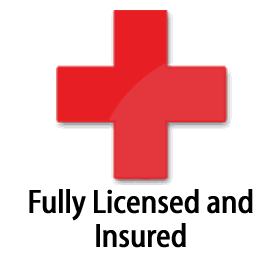 Fully Insured and Professional
Wipe Clean is a family owned and operated business, so we understand how sacred your home is to you.
We believe in prompt, accurate service and hold our crew to the highest expectations. In addition, we're fully licensed and insured through WCB, with a $2 million dollar liability policy.